Aimee Desmond - Assurance
Accounting, University College Cork
Working at PwC has taught me that you are able to learn a lot more than you thought you could. Sometimes when you're in college, it's hard to imagine yourself in the real world. On the graduate programme, you actually get to apply everything you've learned, everything comes back to you and you realise that you know a lot more than you think you do.
Alex Forte - Consulting
Pharmaceutical Chemistry, DCU
Management, UCD Michael Smurfit Graduate Business School
I've really enjoyed the responsibility given to me from the very beginning. It's great to attend meetings with business leaders, to gain insight into their challenges, and then to try to assist them in achieving their goals.
Katie O'Riordan - Consulting
BSc, University College Cork
MSc Management and Marketing
When I was considering what company I wanted to go to, PwC's reputation as the largest professional services firm in Ireland was really a massive pull for me. I have friends that have completed the graduate programme here and they have gotten on really well and really enjoyed it.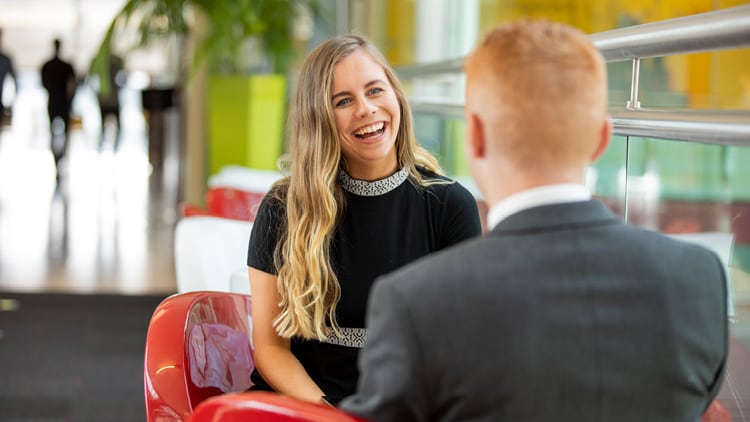 Caoimhe Cleere - Assurance
Business Studies and Finance, DCU
What's surprised me the most since I joined is the range of opportunities. I was lucky enough to be involved with PwC's firm-wide innovation competition, DisruptX. As a first year associate this was a huge learning curve and I developed relationships right across the business, at all different levels. So I'd say to anyone joining: say 'Yes' to everything and get involved.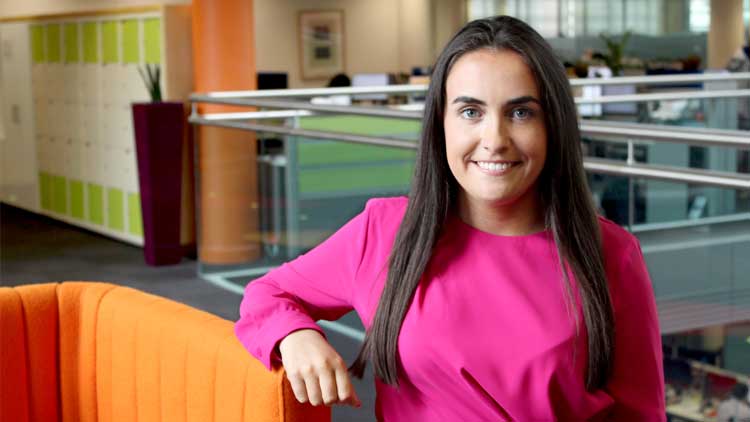 Titilope Oladiti- Assurance
Accounting, University College Cork
I've worked with such a wide range of clients and industries. It's not in a lot of jobs you can say you've worked in pharma, tech and retail. I look back at how much I've learned in the last three years and I can't believe the amount of experience I have under my belt.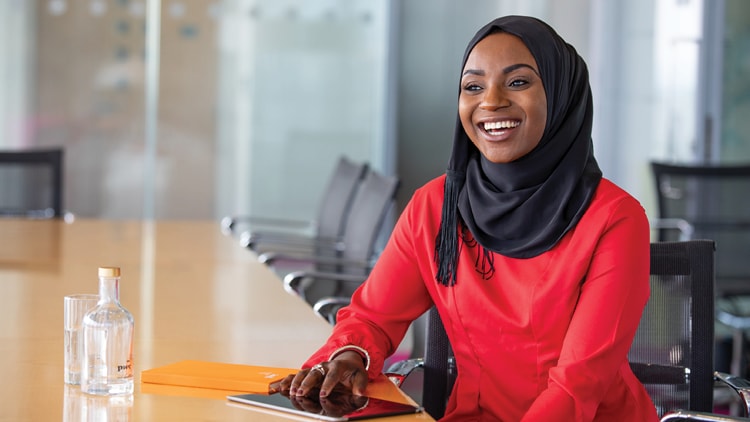 Tommy Leahy - Risk assurance
Business and Economics, TCD
A lot of people traditionally think PwC is just an accountancy firm that you go in and do your exams and that's all they do. But if you're coming from other backgrounds that aren't business, there are so many opportunities once you arrive. You work on so many different projects and with so many different companies.
Aniekeme Samuel - Tax
BSc Software Engineering, UEL
Masters in Accounting, DCU
As well as my core training in leadership and communication skills, I know that if I wanted to learn about another area, I can put my hand up or put something in my development goals. Since I did that, my manager helped me transition into a different role. If you have an interest in going somewhere, or seeing how another team works, you have the ability to get there.
Neil Shanley - Tax
Law and business, Trinity College
I chose to join PwC after I completed an eight-week internship in the summer of 2017. I learned about the professional qualifications in tax and accountancy, and I decided that they would be a great addition to my skill-set. I also really loved the culture, and thought it would be a nice environment to enter into the business world. But since I've been working here, I realise that it's so much more than that.