Aimee Desmond - Assurance
Accounting, University College Cork
Working at PwC has taught me that you are able to learn a lot more than you thought you could. Sometimes when you're in college, it's hard to imagine yourself in the real world. On the graduate programme, you actually get to apply everything you've learned, everything comes back to you and you realise that you know a lot more than you think you do.
Mathieu Naillon - Consulting
BA Business Administration, HEC Montréal
Masters in Management Consultancy, UCD Michael Smurfit Graduate Business school
The one thing that really surprised me about PwC is that teams are really teams. Not having come from Ireland I find it very cool that you feel like you're part of a mini family already. From day one everyone has your back; if you have a problem you can just put your hand up and say 'Here, something is going wrong, I need help.' It's very supportive.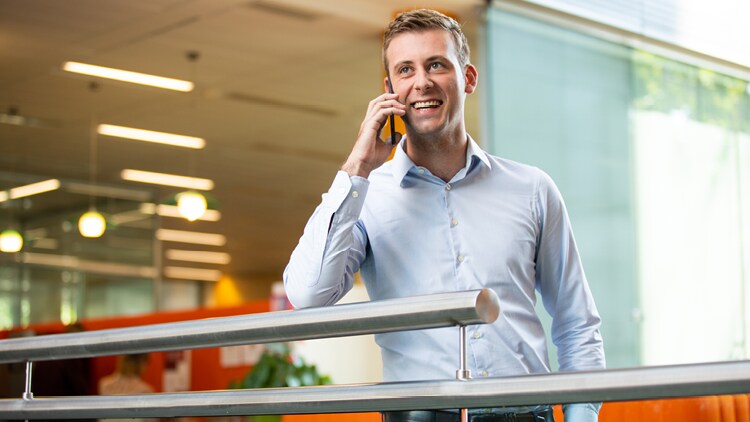 Katie O'Riordan - Consulting
BSc, UCC
MSc Management and Marketing
When I was considering what company I wanted to go to, PwC's reputation as the largest professional services firm in Ireland was really a massive pull for me. I have friends that have completed the graduate programme here and they have gotten on really well and really enjoyed it.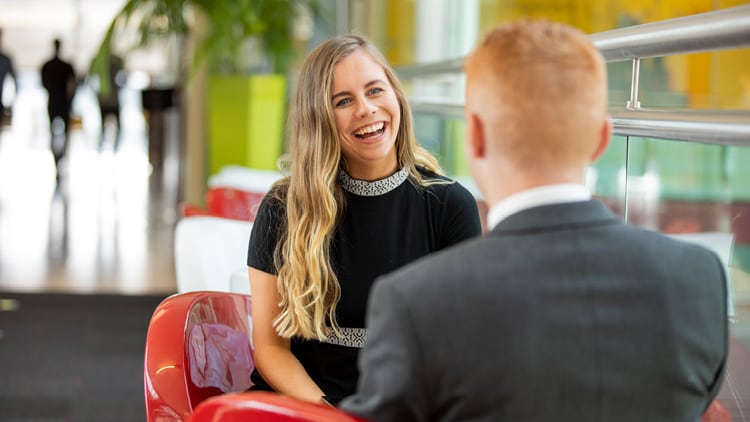 Chi Lo - Assurance
Bachelors degree, Accounting and Finance, DCU
Everyone is so easy to approach. Nobody minds if you keep asking them questions. My friends are envious of our open door policy - some other firms don't have that. It's great that there's no stupid questions in PwC. Your colleagues on the job are so willing to help you.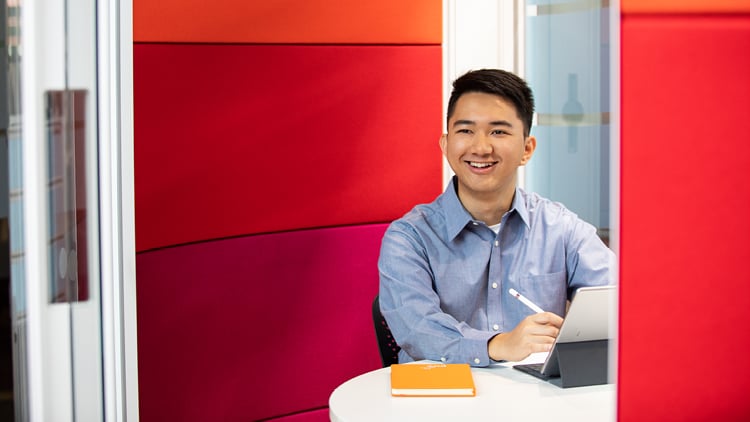 Titilope Oladiti- Assurance
Accounting, University College Cork
I've worked with such a wide range of clients and industries. It's not in a lot of jobs you can say you've worked in pharma, tech and retail. I look back at how much I've learned in the last three years and I can't believe the amount of experience I have under my belt.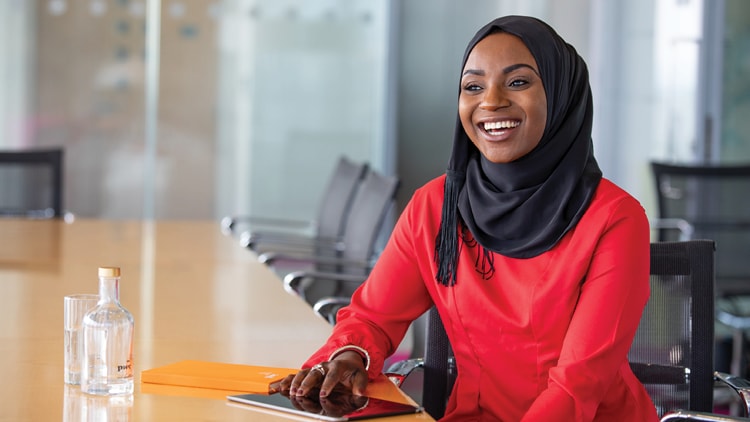 Tommy Leahy - Risk assurance
Business and Economics, TCD
A lot of people traditionally think PwC is just an accountancy firm that you go in and do your exams and that's all they do. But if you're coming from other backgrounds that aren't business, there are so many opportunities once you arrive. You work on so many different projects and with so many different companies.
Aniekeme Samuel - Tax
BSc Software Engineering, UEL
Masters in Accounting, DCU
As well as my core training in leadership and communication skills, I know that if I wanted to learn about another area, I can put my hand up or put something in my development goals. Since I did that, my manager helped me transition into a different role. If you have an interest in going somewhere, or seeing how another team works, you have the ability to get there.
Claire Doyle - Tax
BSc Finance, University College Cork
The graduate intake, the people you start with at the same time as you do become your friends for life. You bond with them because they are doing the same exams as you, going through the same things you are. And they help and support you along the way.